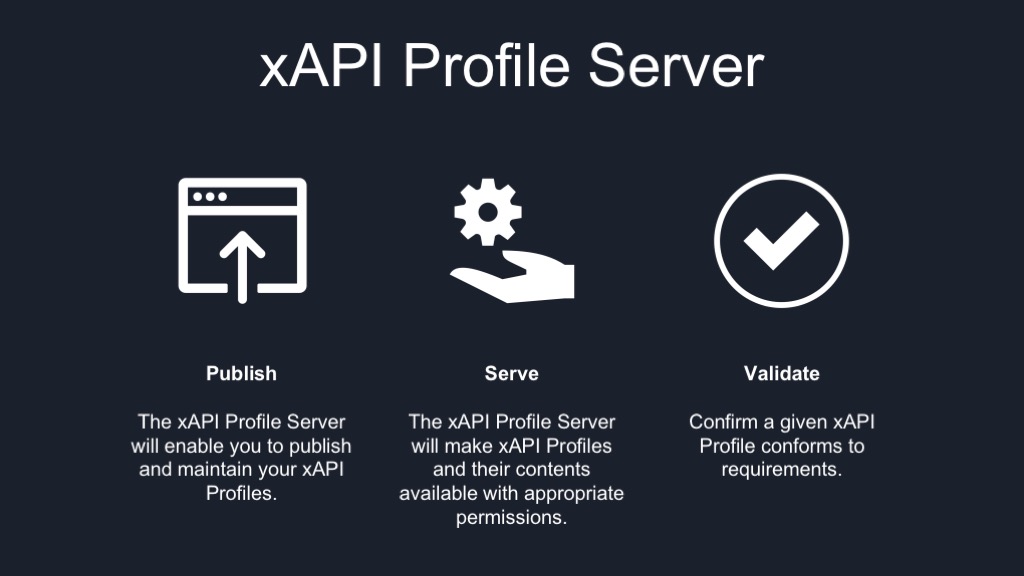 Friday, November 15th, 2019
Veracity is proud to announce our support of ADL's new xAPI Profile Server Project: Advancing Learning Interoperability Across Systems (ALIAS). We're partnering with Aaron Silvers and Megan Bowe of MakingBetter to build several new capabilities for 2020 that will dramatically improve the applications of xAPI at scale. The xAPI Profile Server will advance semantic interoperability and make xAPI implementation easier — all helping make data-driven learning accessible and impactful to practitioners and learners.
In 2017, ADL released a companion profile specification to the Experience API detailing how xAPI Profiles are constructed. In this new effort, ADL's xAPI Profile Server will be designed to address the following objectives:
Promote consistent creation of, management of and access to xAPI Profiles.
Strengthen xAPI's capability, with regard to its data, to relate localized community-of-practice with global best practices.
Join Jason Haag and Aaron Silvers on Wednesday, November 20th, 2019 at 1:00 PM EST for a webinar that will cover a basic overview of profiles and plans for the profile server. You can register for the webinar here: https://register.gotowebinar.com/register/7745952068399329549